Our Staycation in Jaipur at Samode Palace
A Staycation in Jaipur is much sought after but you might not be too keen about it in summer. I used to feel the same but last week, I decided to do just this. We needed a little change and the husband wanted to go to Himachal Pradesh. I wasn't interested in that much of travel then so convinced him for a Staycation.
We picked Samode Palace for a one-night stay.
About Samode Palace, Jaipur
It's a 475 years old palace in Samode village and is about 50 kilometers from Jaipur. The building is a masterpiece whether you look at its facade or check in a room. I first saw Samode Palace in Splitsvilla (Don't judge me. I wasn't a mom then, just a 20 something flipping through channels) and was wowed by its beauty.
The hotel has deluxe rooms, deluxe suites and royal suites. All of them are luxurious. There are 3 pools- one rooftop infinity pool and two pools in the courtyard- one for adults and the other for kids. There is a spa and a fitness centre as well.
Our Staycation in Jaipur
We booked one Deluxe Room for a night. As it was off-season, we got the room at half the regular tariff. We started from our home at 10:30 pm and reached the palace by 12pm via Jaipur-Delhi expressway.
The Palace is nestled in Aravali hills. Everywhere you look, there is serenity and nature to soothe your eyes and senses.
We Got An Upgrade
While relishing chilled lemonade at the reception, we came to know that our room had been upgraded. We checked in to a Deluxe Suite and were delighted by its regality. The suite was completely secluded and had a private balcony. The room was decorated in warm hues of orange and had every modern facility. My favourite part was the bathroom which had a huge bathtub and a separate shower area.
The toiletries didn't come in the regular disposable plastic bottles or dispensers; they were packed elegantly in refillable ceramic bottles. I really liked this eco-friendly and classy touch.
The Hospitality
You get the idea of the warmth that awaits you at Samode Palace by how the guards at the palace gates welcome you. Each member of the staff was very courteous and polite. All of them always smiled and folded their hands in Namaste when meeting us for the first time. Idhaya got a lot of attention and surprisingly she reciprocated it every time. You can ask the staff members for anything and they will oblige. The hotel deserves applauds for training them very well.
Things to do during Staycation in Jaipur at Samode Palace
The best thing would be to soak in the tub or sink in the cushy bed. There are two beautiful areas in the hotel to take in the art of Samode and the hotel provides a complementary guided tour of these. Durbar Hall and adjacent rooms are every bit the reminders of the royal past. The Sheesh Mahal here is preserved very well and boasts of incomparable beauty.
The other area Sultan Mahal is more modern yet embodies the richness of the regal era. You can lounge on the sofa here and read newspaper to feel like royalty.
You can go trekking in the surrounding hills or visit Hanuman Temple nearby. The hotel also offers a visit to their other property Samode Bagh which is just 3.5 kilometers from the palace. At Samode Bagh, you can get a glimpse of different varieties of birds.
Food at Samode Palace
Samode Palace has two restaurants and both of them serve different cuisines. Due to renovation work, only one of them was opened for lunch and dinner. We got to experience the other during the breakfast.
The food was obviously expensive but it had local flavours and was mild. To say that it was delicious would be an understatement. I don't have any pictures of the food because the aroma made us dig in right away.
Shopping during Staycation in Jaipur
Samode Palace has an in-house outlet where you can get local arts and crafts. Other then that, fresh vegetables and fruits especially wood apple are good buys from the local market if your travel time isn't very long. You can also buy bangles from shops near the palace.
What can be Improved at Samode Palace
The hotel doesn't has much to offer in terms of sports and games which can be a turn-off for active people. You can make good use of the pools then like we did.
Despite this small shortcoming, the property demonstrates authority. The hotel is an authentic heritage property which makes it a must visit if you are looking to experience aristocracy.
I must say that we really enjoyed our time in Samode Palace even in the sweltering heat. Living in Jaipur is a pleasure for me and summers don't get to me easily which helps. We returned the next morning with happy hearts. We chose Jaipur Reengus Highway for our return and got back home in about 1.5 hours.
Have you been on a Staycation in Jaipur or a vacation maybe? Do share your experiences.
This blog post is a part of #LetsBlogWithPri campaign hosted by Prisha Lalwani from http://www.mummasaurus.com . I would like to thank Isha Sharma from http://www.justamaa.com for introducing me in the blog train and would like to introduce Debidutta Mohanty from https://womb2cradlenbeyond.wordpress.com .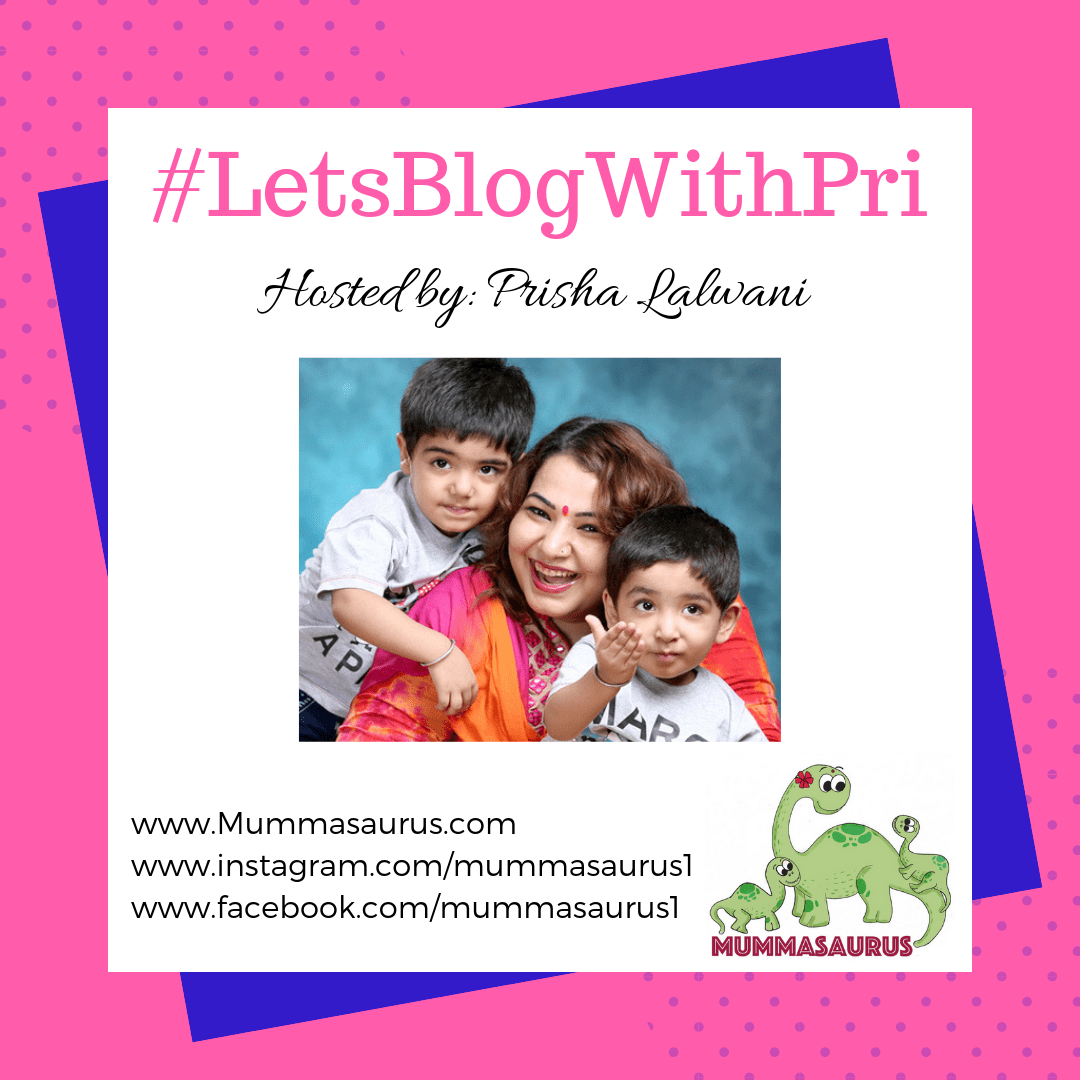 Hosted By :Prisha LalwaniMummasaurus.comIG: @mummasaurus1FB: /mummasaurus1
---
---