15 Funny Parenting Quotes to Make You Forget Parenting Woes
These Funny Parenting Quotes are meant to make parenting lighter. We all have crazy days and most of them are too much to handle. Laughing at things makes life a little easier and keeps us parents from losing our s**t.
I regularly share Humorous Parenting Quotes on my Instagram feed and they are quite popular there. Most of these Funny Quotes About Kids are my own creations while others are inspired or even copied. The idea is to spread smiles because life is tough as it is. Here I am sharing some of my most appreciated Funny Parenting Quotes and if you want to read them all, follow me on Instagram now.
Funny Parenting Quotes
1.  Thank God There's No Such Person. This is one of my most loved Humorous Parenting Quotes. I am sure that you can relate.
2.  I am her favourite toy apparently and I don't have enough nerves in my body.
3.  It probably happens because I remember that I am a person only after the monster is asleep.
4. I read this somewhere and laughed so hard that tears came to my eyes. Trues words were never spoken.
5.  I definitely need self-defence classes to deal with my little attacker. Do you too?
6.  One of those musical Funny Parenting Quotes that annoys you because the song starts playing in your head.
7.  Am I looking for excuses?
8.  We co-slept from day one and there is no end in sight.
9.  If only being a 'Yes Parent' was this simple.
10.  Nap time is me-time but any unpredictability throws parents off grid.
11.  I hope that I am not alone in this.
12.  Toddlers have the power to make you enjoy the weirdest things.
13.  One more because potty jokes never get old even when they are Funny Parenting Quotes.
14.  A baby Unicorn maybe!
15.  Parenthood makes you late for everything and soon you learn to use it as an excuse for being late or even not showing up.
Which of these Funny Parenting Quotes are most relatable for you?
This blog post is a part of #LetsBlogWithPri campaign hosted by Prisha Lalwani from http://www.mummasaurus.com . Even the idea of this post is inspired by one of her posts.
I would like to thank Mahati Ramya Adivishnu from https://www.fantasticfeathers.in/ for introducing me in the blog train and would like to introduce Noor Anand Chawla from https://nooranandchawla.com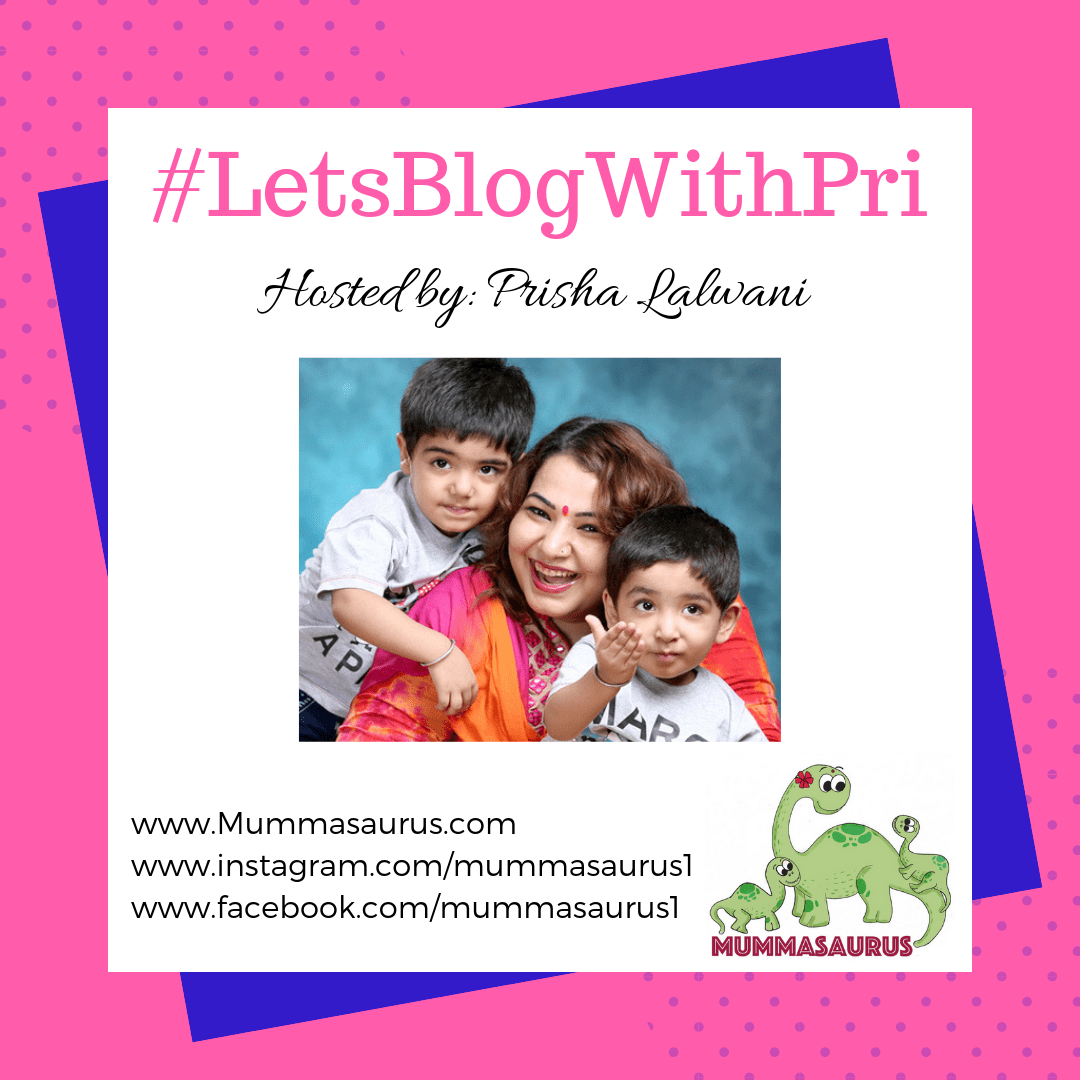 Hosted By :Prisha LalwaniMummasaurus.comIG: @mummasaurus1FB: /mummasaurus1
---
---