10 Mommy Bloggers from India with Valuable Content (Not Necessarily Numbers)
The number of Mommy Bloggers is multiplying quickly and we are getting to see a lot of variety in content. Some focus on pictures, some on caption while some try to create a balance. As a Mom Blogger myself, I analyse not just mine but others' content too and have made a few favourites in about two years.
These Mother Bloggers are doing fabulous work on Instagram and some of them have their own blogs too. With the popularity of Instagram, the blogs may not be regularly updated but their social media pages have tons of valuable information. Some write useful tips while others write thought provoking micro-blogs. Some like yours truly provide entertainment too.
Let's see who are my favourite Indian mom bloggers. Some of these women do not live in India but are connected with our country.
Indian Mommy Bloggers whose Work I Admire
Whether it's child-nutrition or books and activities, Elina's page is my go to. She doesn't post very frequently but all of her posts are must reads as they are full of useful information. Her stories are unmissable and updated almost daily; make sure that you watch them.
Everyone has a story and perspective but how Deepa takes her experiences and narrates them is very touching. She doesn't go by what's trending and just writes what she wants and vents it all out on Instagram. I find her relatable and unique.
Many bloggers have started copying her writing style but there is only one Katerina. She has a scientific and astrological approach towards things whether it's raising kids or getting a haircut. Yes, she has information that you might not find on any other mom-blogger's account. Add delightful pictures and you get a must-follow account.
Moushmi is one cool and sorted mom who I started interacting with quite recently. Her feed is so colourful and so helpful that you will be hooked. I like the creative way she presents her ideas. She clicks artsy pictures with the most random objects. Follow her for kids activities and interesting stories.
Books, books and more books- this is what you will find in Vaishali's feed. Her feed is mostly about children's books and the pictures are simple yet eye catching. You would want to buy every book she recommends.
Writing from the heart always strikes the right chords and you will see so much of yourself in Akanksha's posts. She posts pretty pictures but is very clear that it's not what her life is all about. She shares her personal issues as well as the virtual ones.
Another mommy whose every post gives you an interesting insight. Ruchika believes in spirituality and practices it. Her posts about the power of meditation are not preachy; they have ideas that you might be unaware of. Her digital detoxes and calm ways of dealing with life are highly motivating.
Full of easy to understand gyaan, Shubhreet's posts are breezy reads. She has a knack for conveying the most complicated messages in the simplest way. She practices gender neutral parenting and has very clear ideas about what it exactly means.
Mommy to twins, Priya is a lovely lady. You will find everything on her feed whether it's personal care or recipes or parenting ideas. If nothing else, her adorable daughters will make sure that you are glued to her feed.
Monika is doing what no other Indian mom-bogger is doing on Instagram. She is a paper-artist, illustrator and animator. This talented mommy is very charming in person so try to meet her if you are in Jaipur. Her creativity and will to keep bringing out unique ideas are commendable.
This is a bonus point because Mummy Ka Pitara is a mom-community, not a blog. Nikki shares everything a mom can be interested in- physical and mental health issues, nutrition, humour, product reviews and more. You can ask her anything related to parenting and she will crowdsource the answer for you.
This list has just a few Mommy Bloggers and is in no way complete. I have listed the names that came to me immediately. Many Mom Bloggers are doing great work and I appreciate all of them.
I will emphasize that number of followers is not everything on Instagram and we as readers should understand this. Brands might care only about numbers but we care about the content. In a place where everyone is busy copying others and buying followers (again because brands and PRs want these), some women are doing what they believe in. Only your creativity and happiness matters and results are secondary. More power to such ladies!
Who are your favourite Mommy Bloggers?
Disclaimer- All the images belong to the respective bloggers.
This blog post is a part of #LetsBlogWithPri campaign hosted by Prisha Lalwani from http://www.mummasaurus.com . I would like to thank Kapila from https://www.everylittlethinghappiness.com for introducing me in the blog train and would like to introduce Revati from http://mommysmusings.in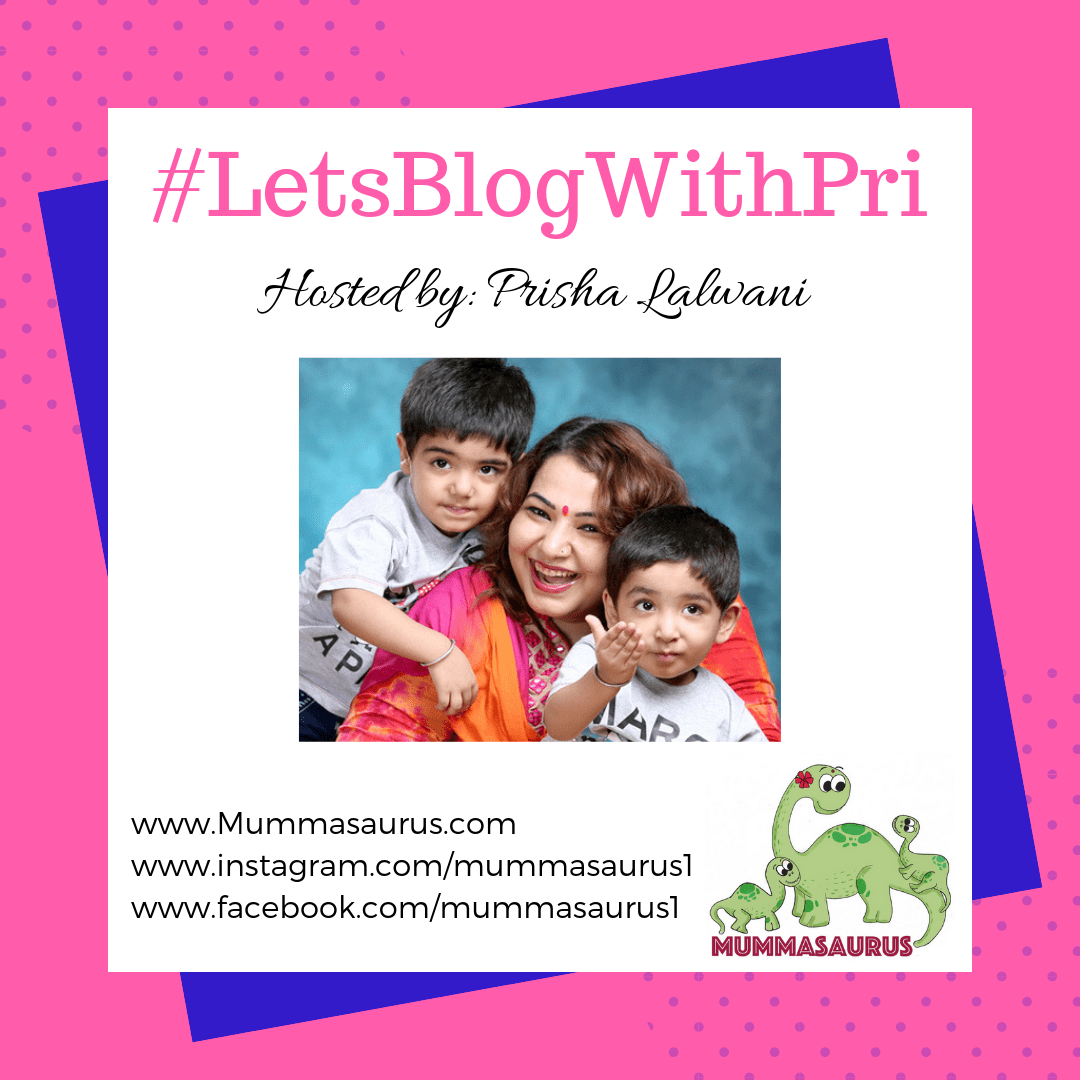 Hosted By :Prisha LalwaniMummasaurus.comIG: @mummasaurus1FB: /mummasaurus1
---
---